Delivery Zones
Miele offers wholesale delivery services to restaurants, cafes, gelato shops, catering companies, hotels, and airlines in the New York tri-state area. Further delivery areas can be reached with a special higher quantity orders.
Container Sizes
Our wholesale packages are offered in four different sizes.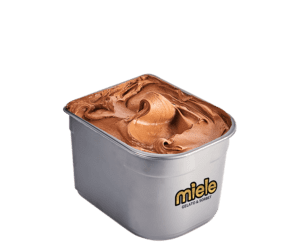 Our 2.5 quart package is compact, making it the perfect choice for restaurants with a high demand for gelato and sorbet, but minimal freezer space.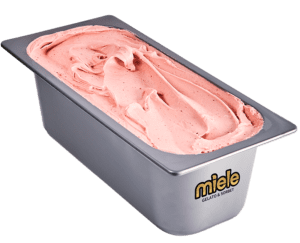 The 5 liter package is our most popular and is ideal for restaurants that prefer to keep a wider variety of flavors, and also have a moderate amount of freezer space available.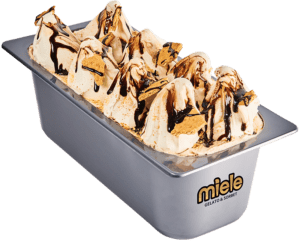 The decorative 6 liter package is an excellent choice for display cases, where they can wow your patrons. Each container is beautifully decorated and ready to serve with a dome lid.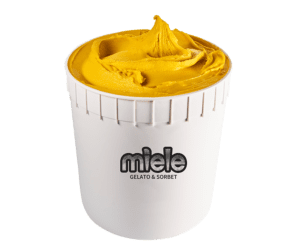 Our 2.5 gallon is our largest wholesale package. Because the 2.5 gallon container requires ample freezer space, it is best for those with a very high distribution of gelato and sorbet, such as hotels or other large venues.
Over 100 Flavors for Any Palate
Below is a complete list of all the flavors that are available to restaurants and cafes.
Bacio
Chocolate Chip
Chocolate Coconut
Dark Chocolate
White Chocolate
White Chocolate with Berries
Amarena Cherry
Banana Nutella
Blueberry Cream
Caribbean Coconut
Cherry Cream
Strawberry Cream
Hazelnut
Peanut Butter
Peanut Butter Choco Chip
Peanut Butter Chocolate Pretzel (G)
Pecan
Sicilian Pistachio
Toasted Almond
Cappuccino Crunch
Double Espresso
Espresso Chocolate Chip
Mocha
Mocha Chocolate Chip
Baklava Cake (G)
Fig & Cream
Halva
Halva Chocolate
Mallabi
Orange Blossom
Apple Pie (G)
Biscoff Butter Cookie (G)
Cookie Dough (G)
Cookies & Cream (G)
Lemon Pie (G)
Tiramisu (G)
Coconut Almond
Halva with Pistachio Swirl
Hazelnut Extra
Pistachio Extra
Birthday Cake (G)
Bubble Gum
Cotton Candy
Marshmallow Caramel
S'mores (G)
Cinnamon
Dulce De Leche
Fiore Di Latte
Madagascar Vanilla
Mint Chocolate Chip
Salted Caramel
Salted Caramel Chocolate Chip
Salted Caramel Chocolate Pretzel (G)
Stracciatella
Apricot
Banana
Blackberry
Blood Orange
Blueberry
Cantaloupe Melon
Cherry
Chocolate
Coffee
Cucumber
Ginger Lemon
Grape
Green Apple
Green Tea
Guava
Kiwi
Lemon
Lemon Basil
Lemon Cardamom
Lemon Lime
Lemon Mint
Lime
Lychee
Mandarin
Mango
Mixed Berry
Papaya
Passion Fruit
Passion Fruit Lemonade
Peach
Pear
Pineapple
Pink Grapefruit
Plum
Pomegranate
Prickly Pear
Raspberry
Strawberry
Strawberry Banana
Strawberry Lemonade
Watermelon
Bacio
Coconut
Dark Belgium Chocolate
Hazelnut
Madagascar Vanilla
Peanut Butter
Sicilian Pistachio
Strawberry Cream
Toasted Almond
Tropical Fruits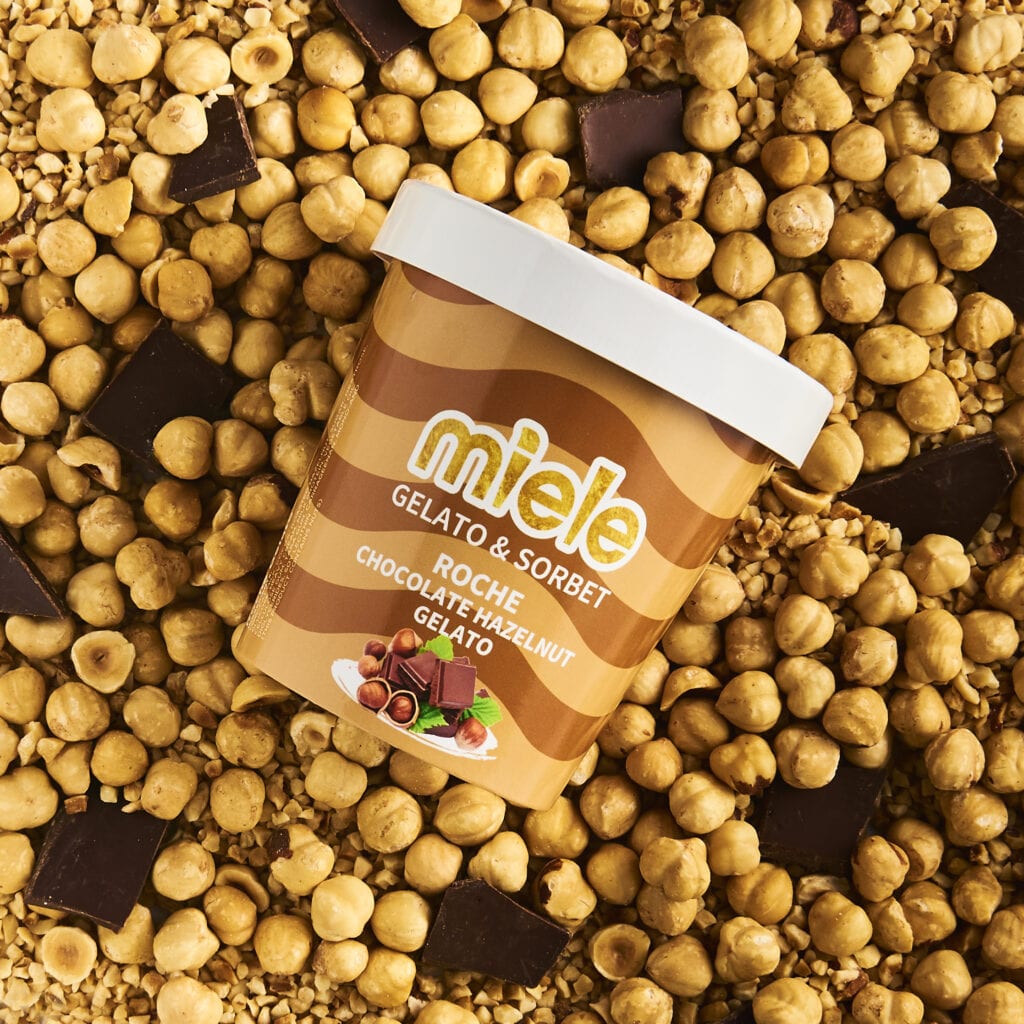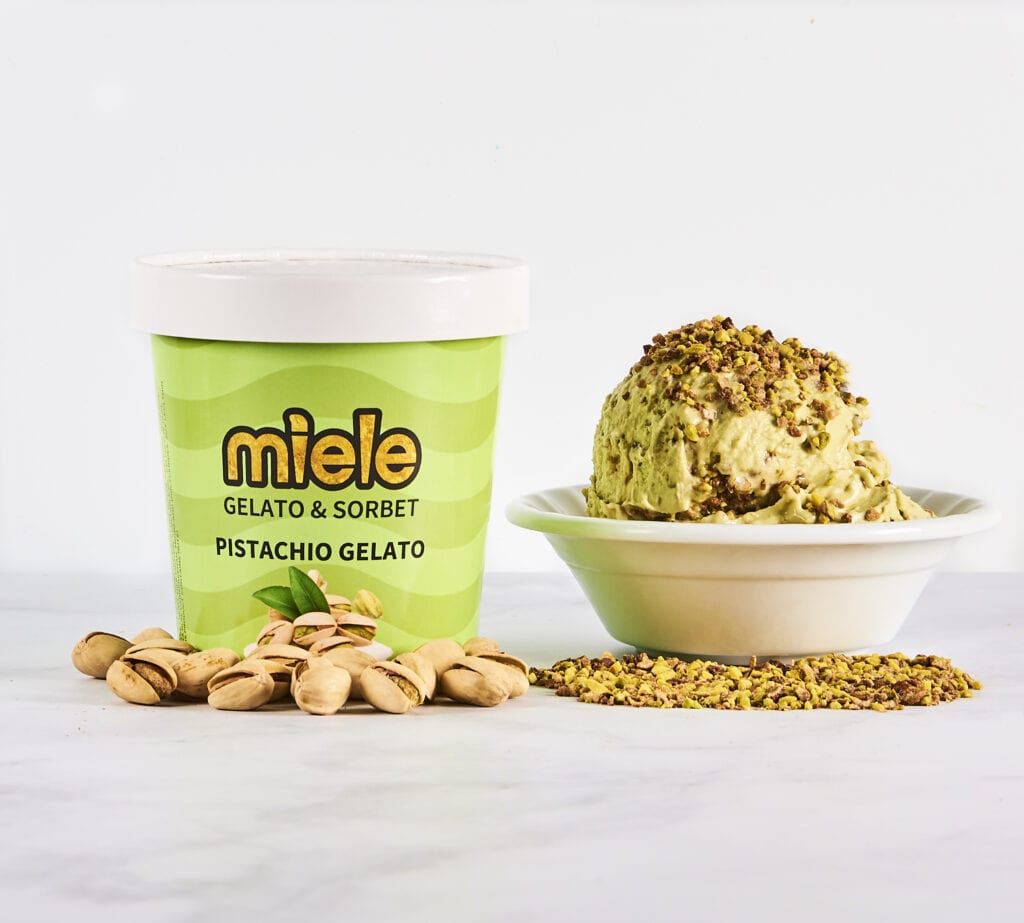 Request A Sample
Want to get a taste of Miele before bringing it to your restaurant, cafe, or retail establishment? Request a sample for your business today.